First Year Research Experience
Take your passion beyond the classroom
Offered by the College of Arts, Sciences, and Education (CASE), the First Year Research Experience (FYRE) is an opportunity for first year and transfer students to work one-on-one with a faculty mentor on a specific research project.
FYRE students can ask questions, check data and create knowledge. The program helps students improve critical thinking, communication, presentation and leadership skills while fully engaging in their education.
Apply to take part in FYRE
Applications are due TBD. FYRE is only available to students who are majoring in an academic program within the College of Arts, Sciences, and Education.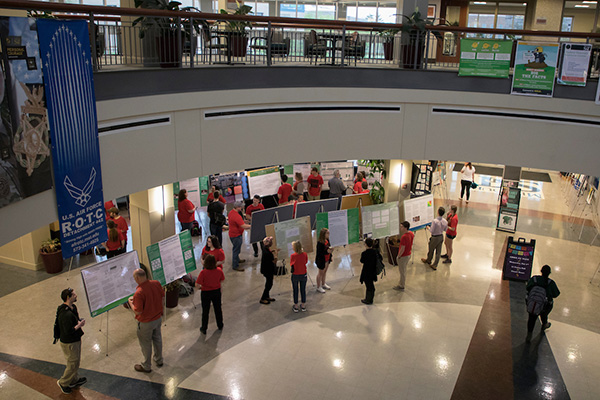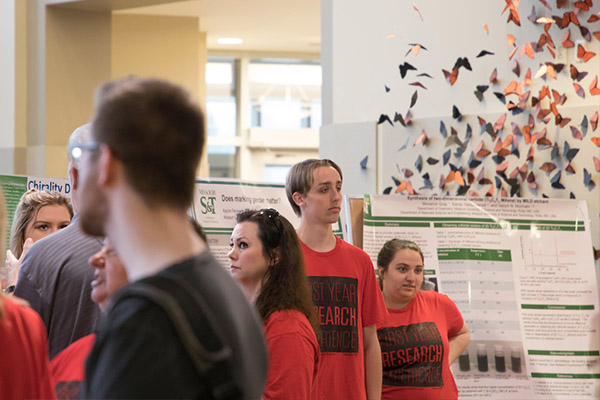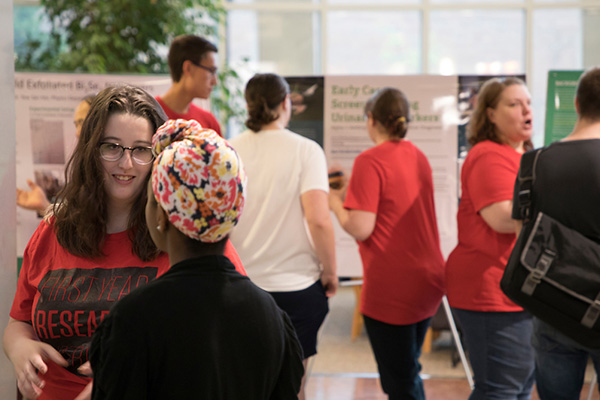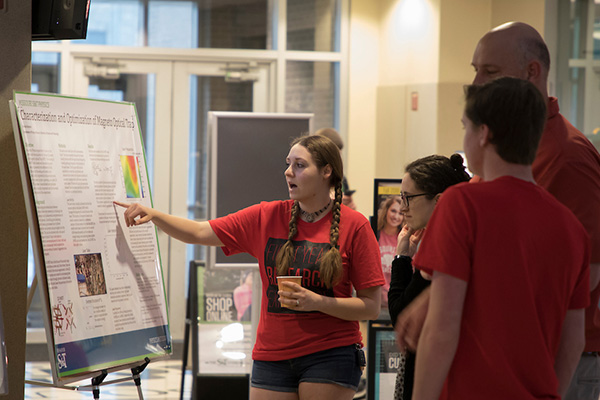 You do not have to major in the discipline that matches the FYRE project. In fact, many extraordinarily successful partnerships have resulted from FYRE students and mentors from different disciplines. Students may apply for up to three projects.
New research projects will be available this fall for review. Please check back in mid to late October.
The FYRE program emphasizes one-on-one mentorship, so only one FYRE student will be selected to work on each project.
If the form embed fails to load, please pause your ad blocker for this page
or click the button below to be taken directly to the form.
Ad blocker instructions: AdBlock Plus - uBlock Origin

Open Form
English and Technical Communication
Mathematics and Statistics
FYRE goal
Motivated students will learn to execute solid research methods.
Apprentice-style research partnership
Faculty mentors and students work together throughout the spring semester.
Additional research opportunities
It's not expected that a comprehensive research project will be completed in a single semester. FYRE students are encouraged to continue more advanced research, including S&T's Opportunities for Undergraduate Research Experiences (OURE) projects. Mentors and students may also choose to continue their working relationship beyond the term of the program.
Randy Greeves seeks results

Mentored by Shannon Fogg, chair and professor of history and political science, Randy Greeves, a history and political science major, researches the humanitarian efforts applied children's treatment during war. Randy wants to use his research skills in industry when he graduates. In the FYRE program, Randy learned about the difficulties subject matter experts face and how to overcome them to produce results.
Stephanie Dukes knows her path

Mentored by Susan Murray, chair and professor of psychological sciences, Stephanie Dukes, a psychological sciences major studied personal "grit"—how it affects G.P.A. and how a sense of purpose can enhance a person's grit. Stephanie wants to use her degree to help victims of domestic abuse. The FYRE program taught her how an experiment can be formed from an idea.
Want more information?
For questions, contact Melanie Mormile, associate dean of research and external relations in the College of Arts, Sciences, and Education and professor of Biological Sciences.
Contact: mmormile@mst.edu or call 573-341-6346