Take your passion beyond the classroom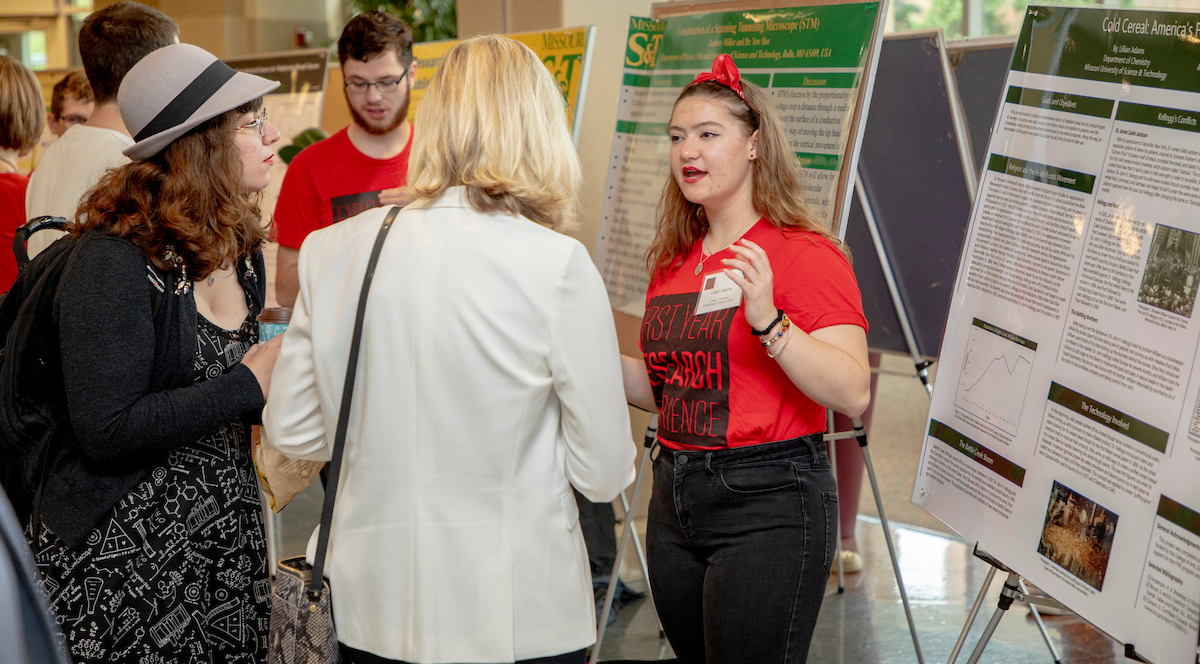 Offered by the College of Arts, Sciences, and Education (CASE), the First Year Research Experience (FYRE) is an opportunity for first year and transfer students to work one-on-one with a faculty mentor on a specific research project.

FYRE students can ask questions, check data, and create knowledge. This program helps students improve critical thinking, communication, presentation, and leadership skills, while fully engaging in their education.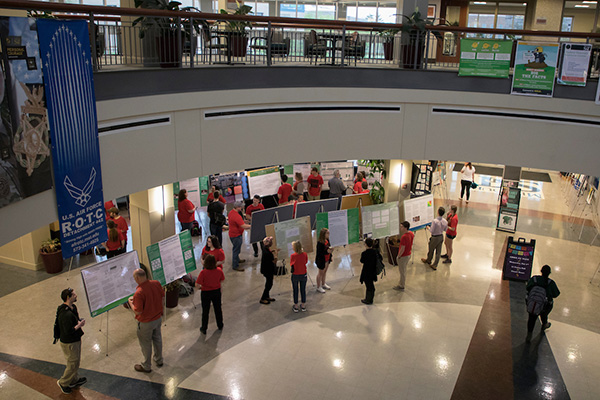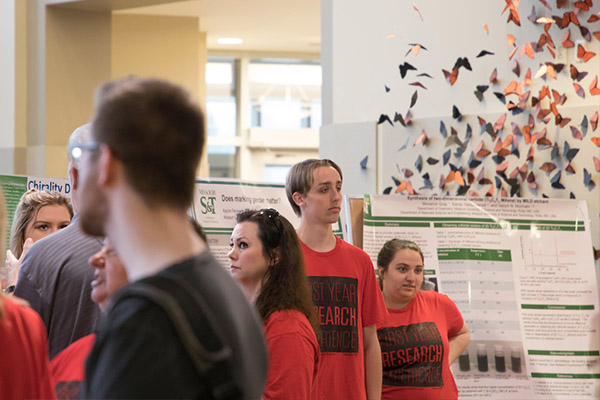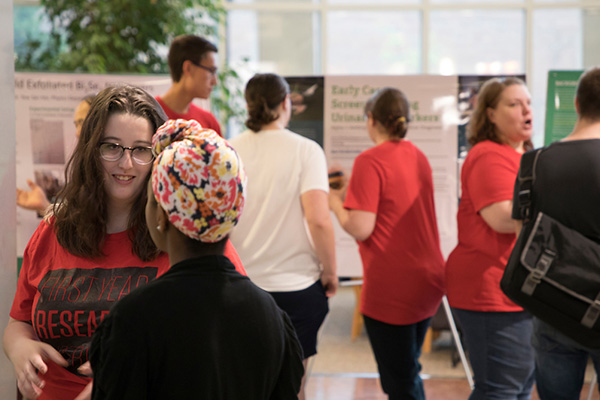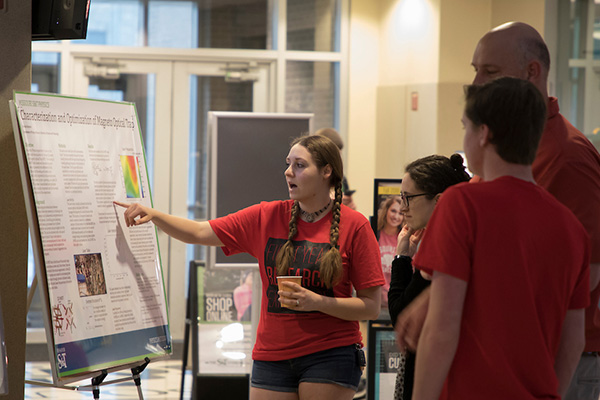 Selecting a Project
You do not have to major in the discipline that matches the FYRE project. In fact, many extraordinarily successful partnerships have resulted from FYRE students and mentors from different disciplines. Students may apply for up to three projects. See below for a full list of available projects.
The FYRE program emphasizes one-on-one mentorship, so only one FYRE student will be selected to work on each project.
About the program
The goal of FYRE is that motivated students will learn to execute solid research methods.
Faculty mentors and students work together throughout the spring semester for an apprentice-style research partnership.
Please join us on May 1st, 2024 in Havener to check out all of our students and mentors' work that went into their topics this year. They will be able to showcase their research to you and answer your questions.
Additional research opportunities
It's not expected that a comprehensive research project will be completed in a single semester. FYRE students are encouraged to continue more advanced research, including S&T's Opportunities for Undergraduate Research Experiences (OURE) projects. Mentors and students may also choose to continue their working relationship beyond the term of the program.
Want more information?
For questions, contact Yue-wern Huang, associate dean of research and external relations in the College of Arts, Sciences, and Education and professor of Biological Sciences.
Contact: huangy@mst.edu or call 573-341-6589.