Research helps you change the world.
As a public research university, Missouri S&T offers students a wide range of opportunities to conduct meaningful research with talented faculty. S&T's College of Arts, Sciences, and Education (CASE) offers research experiences ranging from science to medicine to the humanities, to help prepare you for graduate and professional studies, as well as leading industry careers.
CASE students like biological sciences major, Vanessa Mahan, information science and technology graduate student, Xinhui Zahn, and biology, business and chemistry majors on the iGEM Team, International Genetically Engineered Machine Foundation, have all benefited from their research experiences.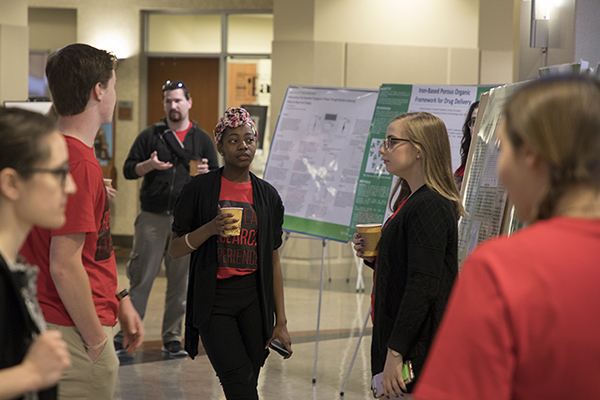 FYRE - First Year Research Experience
FYRE pairs faculty mentors with first year students from the College of Arts, Sciences, and Education in an apprentice-style research partnership that lasts through the spring semester.
Eligibility: All freshmen students and transfer students new to a department are eligible to participate.
I-Corps - NSF Innovation Corps Site
This entrepreneurial education program is based on experiential, collaborative learning. The program supports teams transitioning ideas, devices, processes and other intellectual activities into the marketplace.
Eligibility: Innovators and entrepreneurs from Missouri, specifically university employees and students of all levels and regional participants served by the extended S&T affiliate program.
OURE - Opportunities for Undergraduate Research Experiences
OURE provides students with focused out-of-classroom learning experiences.
Eligibility: Undergraduate students from all Missouri S&T disciplines with a minimum GPA of 2.5 or above are welcome to apply. OURE will support one research project per student each year. Individual and group research is encouraged.
UGRC - Undergraduate Research Conference
Missouri S&T emphasizes the participation of undergraduates in research through a number of means, including an annual undergraduate research conference. This event is an opportunity for S&T undergraduates to showcase their research efforts to the campus community and the public. Students, faculty and staff are welcome to attend this conference.
UM System Undergraduate Research Day at state capitol
50 undergraduates from all four campuses of the University of Missouri system are selected by faculty to participate in this event in Jefferson City to show legislators the unique opportunities students have to participate with faculty in research. The event underscores how higher education develops educated citizens and prepares a workforce with skills to further the economic growth of the state.
Missouri S&T's interdisciplinary research centers pursue innovative, collaborative applications with faculty and researchers to advance scholarly activity and create and disseminate knowledge beyond the scope of single disciplines. Working with the Office of Sponsored Programs, S&T's centers pursue new topics in biotechnologies, energy and environment, materials research, infrastructure engineering, intelligent systems, rock mechanics and explosives, computing and biomedical humanities.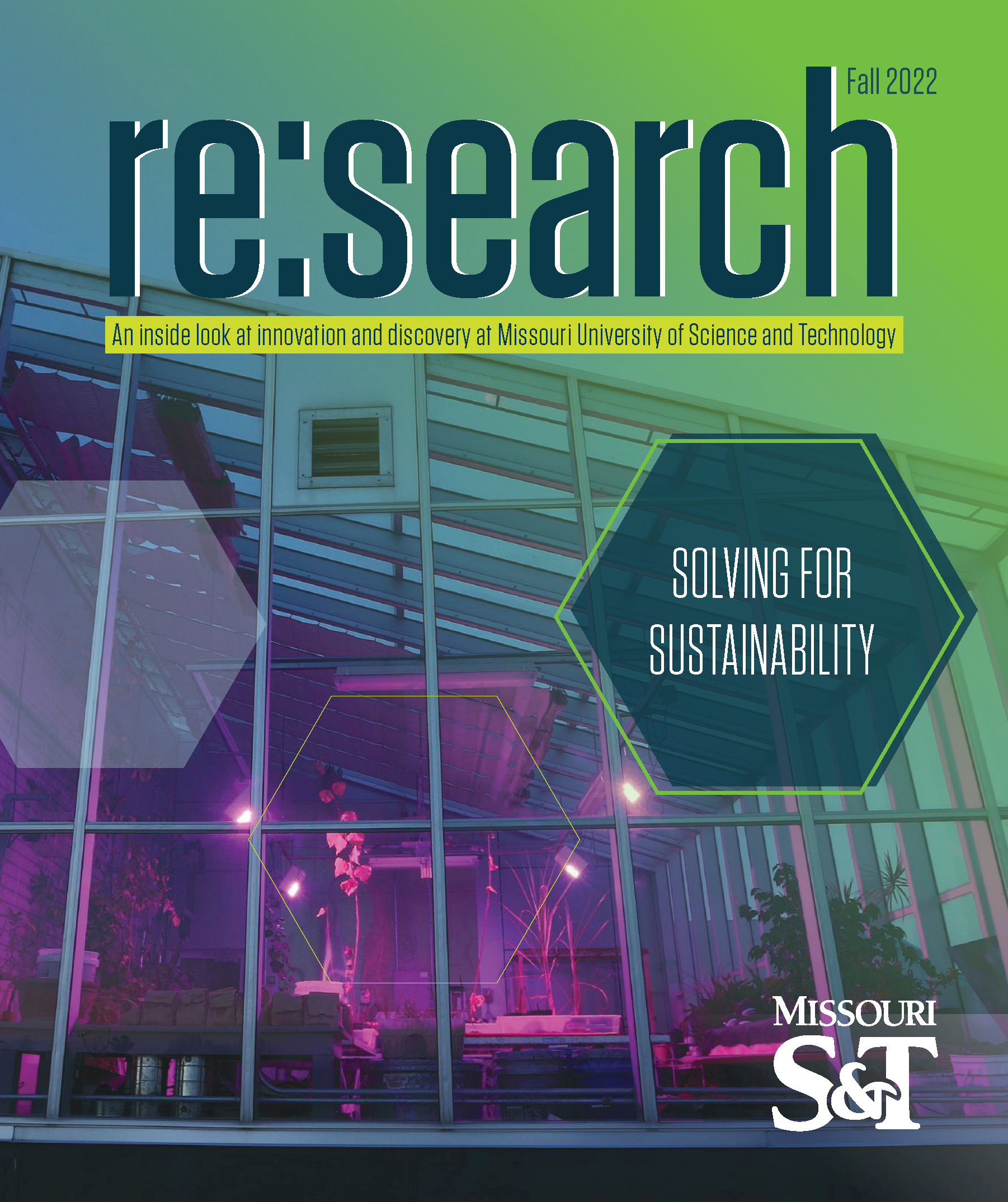 The magazine is published once a year to communicate groundbreaking discoveries and advances of Missouri S&T's research programs through detailed features and narratives.
2022 issue :
Solving for Sustainability