Support the Mike & Linda Evans Scholarship Fund
The gift of higher education lasts a lifetime
To change a life, sometimes all that's needed is a caring push toward higher education supported by a commitment of financial aid.
The Mike & Linda Evans Dean's Endowed Scholarship Fund will assist full-time, first-year undergraduate students who are at or near Pell grant-eligible Missouri residents and enrolled in Missouri S&T's College of Arts, Sciences, and Education (CASE).
Starting with the fall 2020 semester, a minimum scholarship of $3,000 annually will be awarded to each recipient, renewable for four years as long as they meet all criteria. They will also receive annual leadership development opportunities and access to a career mentor from industry, government or academia.
First preference is to students from Missouri's most impoverished areas and to first generation college students. Second preference is to students with dual majors in both the CASE and the College of Engineering and Computing (CEC).
Scholarship recipients will be known as "Evans Dean's Scholars."

#goals
To point to this anchor, create a link with the target "#goals" instead of a URL. Note that this blue block will not be visible on your live site or in previews.
"Education has always been important to us. We are convinced that student immersion in both engineering and humanities will help graduates strengthen their ability to work and effectively communicate and build successful careers," says Mike Evans.
Mike Evans graduated from Missouri S&T in 1967 with a B.S. degree in mechanical engineering. As a U.S. Navy veteran and registered professional engineer, he had a distinguished career in the power industry. Linda (Botz) Evans graduated from Central Connecticut University with a B.S. degree in elementary education and developed a kindergarten program in Overland Park, KS. Over the years, they've each held many civic leadership roles and generously supported S&T.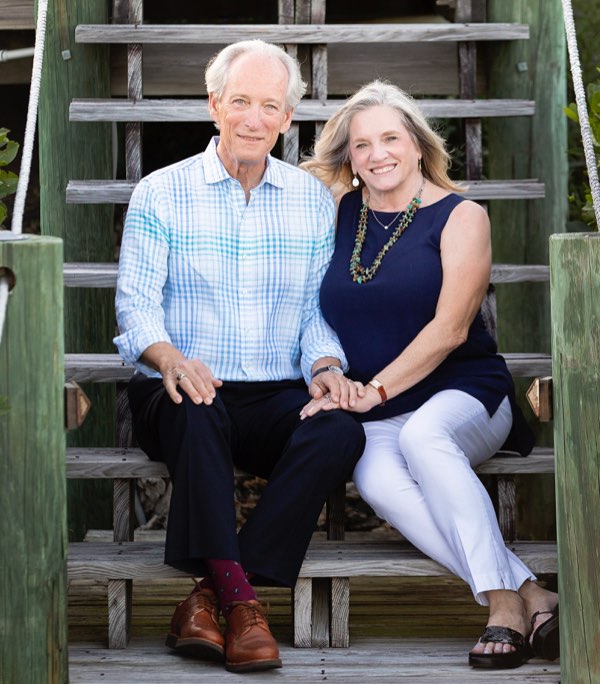 Give for the promise of tomorrow
Providing life-changing scholarships is one way to share in the opportunities that inspire our future leaders. Your contributions to The Mike & Linda Evans Endowed Scholarship Fund can help create a promising future for students in need.

How to contribute
If you have questions or would like to make a contribution, please contact Matt Lehmann at 573-341-4944 lehmannm@mst.edu.